Licious
Found 1 coupon to get discounts on Licious
More Info About Licious Coupons, Vouchers and Deals
Store Summary
Licious provides the best quality meats, eggs, and spreads that money can buy. The company operates on a simple ethos that aims to always put the customer first.
Licious employees only sell meat that they would eat themselves, taking great care to determine what makes their products the best on the market. For example, some companies might use giant chickens to get more meat. At Licious, they only use chickens that weigh a maximum of 1.2 kg, since anything larger tends to sacrifice quality and taste.
Second, the company takes great care to ensure the freshness of its meat products. Throughout the entire process, from cleaning to storing to delivery, the staff meticulously maintain all products at the best temperatures to ensure freshness.
Last but not least, Licious will only charge you for what you buy. Many companies weigh the meat and cut up any unwanted bits, resulting in customers receiving packages that weigh less than what they ordered. At Licious, weighing of all meats happens after this process to ensure that every customer gets exactly what they pay for, every time.
Product Categories
Licious offers a wide variety of quality, fresh meat, eggs, and other products that can deliver right to your door, while still maintaining their freshness. There are many different cuts and flavour profiles available, which means there is something for everyone at Licious. These product options include: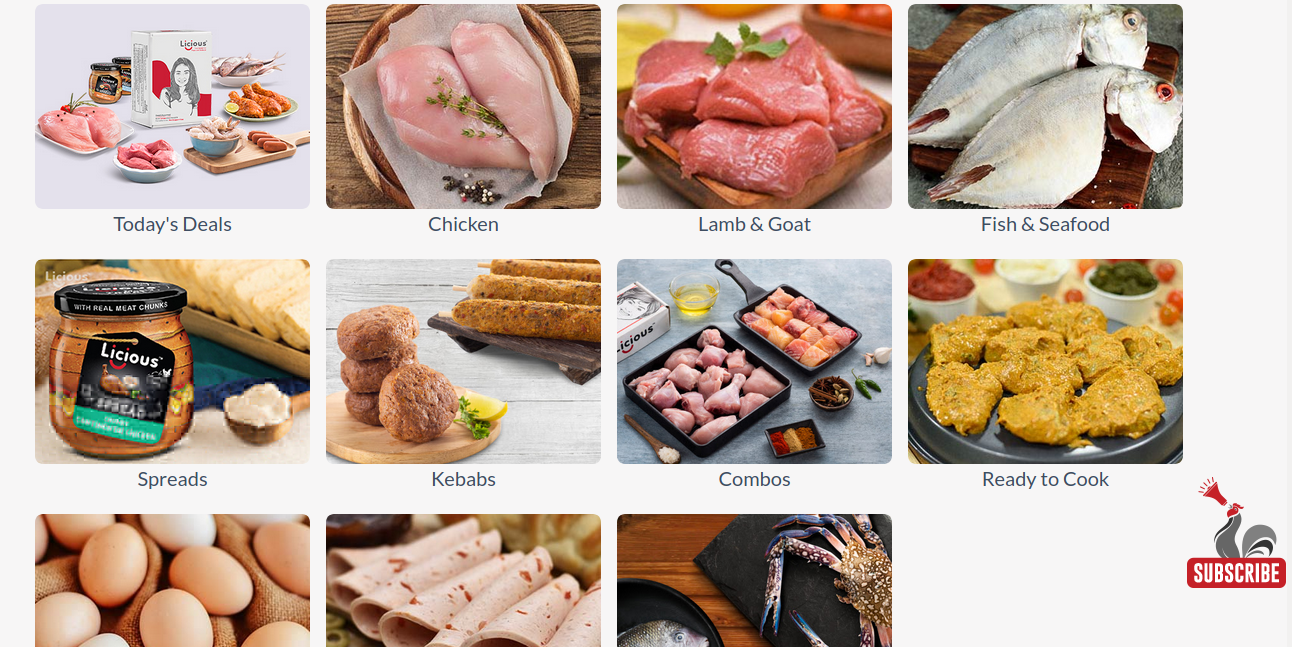 Chicken
Lamb and Goat
Fish and Seafood
Spreads
Kebabs
Eggs
Cold Cuts
Ready to Cook meals, including marinated meats
Offers
Zifup.com has several great coupons available for anyone looking to purchase high-quality foods from Licious. These include:
25% off a minimum cart value of Rs 599
20% off any meat purchase
15% of any ready to cook option
50% cashback on all products, with a minimum cart value of Rs 499
20% of any meat order for new customers
Rs 100 off plus an extra Rs 300 cashback on all products with a minimum cart value of Rs 450
20% off any purchase of three products with a minimum cart value of Rs 599
20% off for new users when they pay with ICICI Bank
Deals change weekly, so check back regularly to get your hands on the best discounts!
Why Use Promotional Coupons?
Utilizing promotional coupons while shopping at Licious allows customers to experience foods that are genuinely fresh and delicious. There is a wide variety of coupons to choose from, so anyone will be able to find what they're seeking.
By being able to save a considerable amount through these coupons, you can easily purchase meats and spreads that are fresh and full of nutrients. Consuming foods that are fresh and that are of high-quality is optimal for your health and wellbeing. Licious discount codes make these quality foods more accessible.
Shop More with Zifup.com
Licious is making a name for itself when it comes to the freshest, tastiest products available.
To discover more exclusive Licious promo codes, browse Zifup.com today!
Recent Comments
Customer Comments