Kids and Toddlers
Top 100 coupons and discounts for Kids and Toddlers
More Info about Kids and Toddlers offers
Shop online for kids & toddlers clothing, accessories, health care, toys, and nursery products from authentic e-stores at best discounts ever. Zifup.com collects discount codes for many of the baby and kids websites such as FirstCry, BabyOye, Yapaa and Hopscotch on real time basis. Thus you can be sure that all vouchers are up to mark and regularly checked for validity.
Parents like to go for the best for their babies and even grown up kids. Their skin, hair, and overall features tend to be delicate which requires extra care and nourishment. It becomes difficult to find such high quality and international branded items in general mega-stores and online multi-category e-commerce shopping websites. Sighting these issues, we have made a special category for the collection of coupon codes for such niche websites which target parents/guardians of kids and toddlers. So by simply visiting this page, you can have two very beneficial information:
Web sites of your interest.
Deals and offers on those websites.
Most of the promo codes in this category are category or brand based. Which means for each category there is a specific coupon. So let us say you want to buy toys for baby; in this case, you will have to explicitly use the coupon where we mention toys and board games. If such a voucher does not exist when you visit, you may probably try in the next few days or a more general site-wide applicable code (though they may be rare).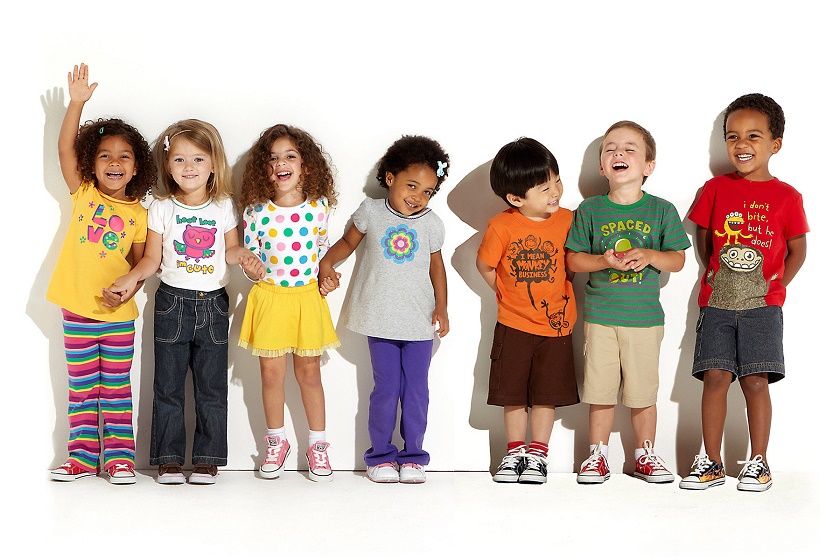 The Kiddie Corral: Coupons for Kids and Toddlers
Hi parents—listen up! Are the kids sleeping, or maybe occupied with that new movie about pets? Okay, good. Because we have an opportunity to save that you won't want to miss. Right now, Zifup.com has some amazing deals on kids and toddlers' coupons for anything from clothes, to books, to toys, but these vouchers are changing constantly so check it out now before it's too late!
Zifup.com: The Time-Saving Option for Busy Parent
As a parent, your time is precious. Between cooking, washing clothes, picking up the toys from the floor (which you just put away), telling your son to stop putting that ball his mouth, and cleaning up the cereal that your daughter literally just threw all over the floor—okay, so you're really busy. So probably the last thing you want to do is gather up the kids, load them up in the car, and drive all over town comparing prices at different stores to see who has the better deal, or scour the internet in search of various retailers to see if anyone has discounts for the week. That's a lot of time spent, the time you just don't have.
But with coupons, you can save time and money. Our user-friendly website lets you select a category—like Kids and Toddlers—and from there, our system does all the hard work of pulling up the latest in deals from reliable retailers. Then you can just sit back, relax, browse and save. Or if we're being honest, you can sit, browse, check on the kids, do some chores, come back, shop, and save. No matter how you do it, we have dozens of coupons for you.
Kids Are So Lucky Today
If you look at the discounts available from our retailers and check out all the items they have for sale under "Kids and Toddlers," you'll quickly realize that kids are truly lucky today. But that's okay—they're our kids, and we want what is best for them and to spoil them occasionally. Not only are there plenty of great vouchers available for kids and toddlers' apparel and bedroom linens, they also have an astonishingly huge selection of choices in books and toys. Regardless of what your child likes, there is a book or toy to suit their interests. Toys for education, learning, and music, in addition to puzzles and games that will keep them occupied (and give you a chance for a break), they have so many chances to build their cognitive skills while still having a fun time. In addition, there are awesome electronic vehicles, toy guns, remote controlled drones and helicopters and hover boards—yes, kids are lucky today!
Fortunately, so are you. With us here at Zifup, you can get your kids all that they need in clothing (to replace what they grow out of), in addition to all the kinds of toys that you would have wanted when you were a child; and, you don't have to use their college savings to afford it. Our website also has hundreds of vouchers for everything kid related—like kid's fashion—as well as savings for you and the rest of your family in men's apparel, women's apparel, home and living, electronics, and more. So, check out the rest of the website! And check back frequently because we have new deals every day.