LensKart
Found 14 coupons to get discounts on LensKart
More Info About LensKart Coupons, Vouchers and Deals
Store Summary:
Lenskart.com was founded in 2010 by an Ex-Microsoft techie Peyush Bansal under the umbrella company Valyoo Technologies. Peyush Bansal initially worked at Microsoft for a year as a Program Manager. He returned to India at an age of 24 with only vision in mind to become an entrepreneur in the Bustling Indian e-commerce scenario. In the year 2010 with the help of Amit Chaudhary and Sumeet Kapahi 'VALYOO technologies' was established
There was a time when we used to manage time and visit a local Optician or Ophthalmologist or getting our eyes checked and ordering a frame and numbered lenses or contact lenses as per our choice. But slowly this has changed. We now have concrete options as in Lenskart. It is now a full-fledged online Optical Eyewear portal selling off designer eyewear but most importantly focussing on Powered Eyewear category for people who wear numbered lenses/ Spectacles. It is one of the fastest growing eyewear portal online in India.There was a time when this eyewear store used to serve just 30 customers a day and now it's more than 3000 a day. They claims to serve more than 1,00,000 unique customers a month. Now that's an awesome customer count per month for a website in a different business category altogether. They have a combination of online business plus Offline Physical Franchise stores as well. They have 50+ Franchisee store outlets in major "Metro" cities of India and are expanding rapidly all over and claim to have achieved 200% growth in last 3 years and is among top 3 optical businesses in India.
Home Eye Check Up Service :
Lenskart offers a unique Home Eye Check-up service. You need not go to an Ophthalmologist or an Optician for getting your eye visibility power checked. They will come to your home, to your place and get your eyes checked. Yes, you read that right the store representatives will come to "YOU". Now that's something amazing and unheard off, till now. We do not remember any optician giving that kind of service until you paid a heavy premium. This service is provided just for a nominal service charge of Rs.100. Now mind you "WE" will consider this service cost as super reasonable since we have seen Private Opticians charging more than double the amount of what this online eyewear store has chosen. And by No means these home check up's are substandard. They are done by a certified and experienced "Optometrist" personnel. This checkup can be done at your home or office place, Just by filling in your mobile number and location address. A representative will call you and fix an appointment with you as per your convenience. They do not provide this service for children below 12 years of age as this requires eye pupils to be dilated and only a certified Ophthalmologist can do that at a clinic.
Made by Robots:
Lenskart.com uses complete automation for cutting, finishing and fitting of lenses. Their finishing is accurate up to 3 decimal places. They are the only company in India to use such advanced techniques.These automation Machines have been imported from Germany. These machines automatically inspect lenses, determine the geometric center, and load the lenses for edging without the need of a finishing block.
Offers:
Well, speaking of Offers we do see a lot of offers on Lenskart, especially Buy 1 Get 1 offer on Vincent and Chase, John Jacobs band which are said to be in-house brands. They accept coupon codes which give out a fantastic discount to its customers. You can check the latest Promotional codes on this page above. Below we are listing a few offers that the online eyewear store has given off in the past:
Eye Love Diwali Sale.
Clearance Sale- Upto 70% Off.
End of Season Sale.
Spectacular Summer Sale and so on...
Needless to mention that along with the festivities of season they offers discounts and deals accordingly just as other ecommerce stores.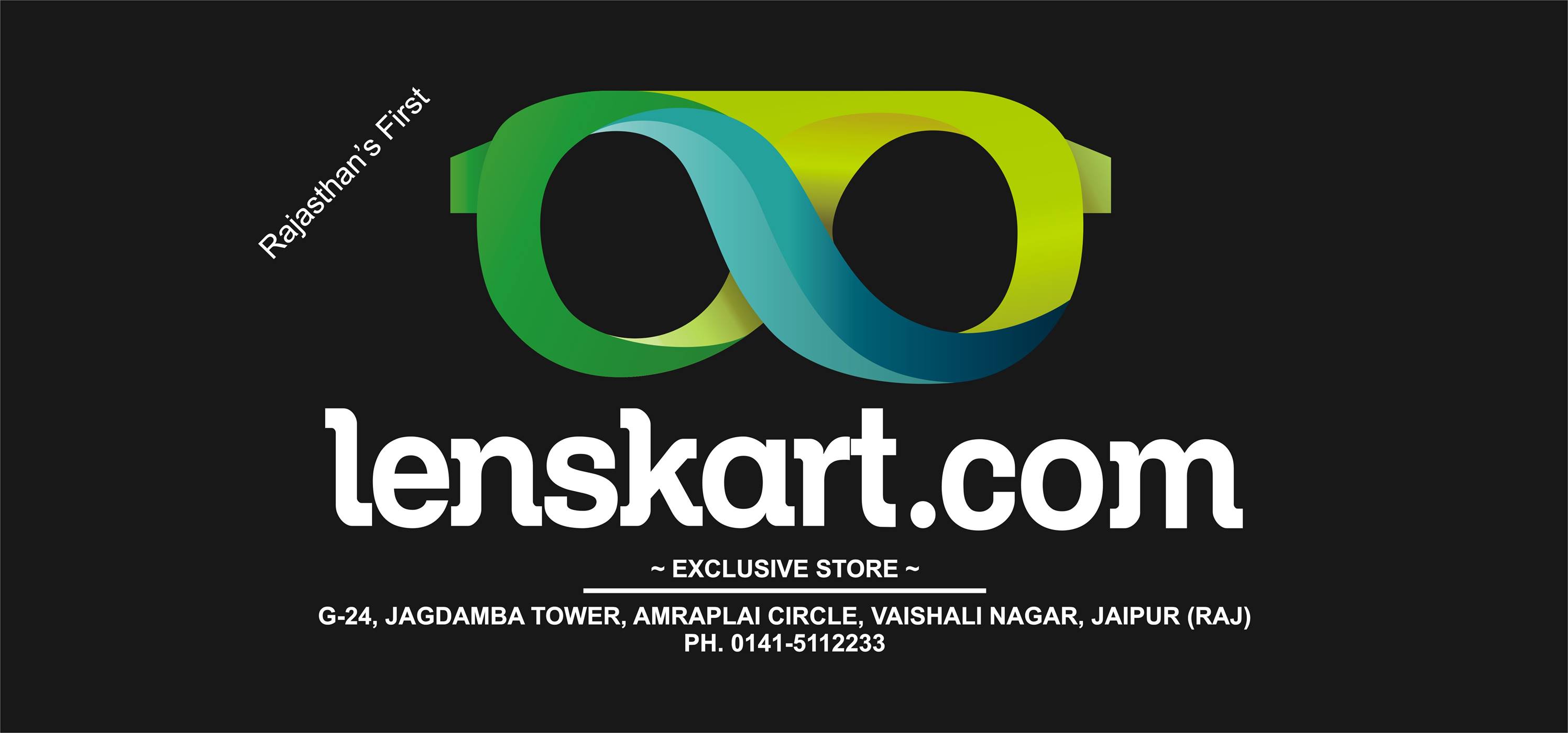 Product Categories :
Shop
Men
Women
Kids
Try
Stores
Offers
Home-Test
Category Tabs from Shop-Kids cover all the Eyewear products and its different types as in, Eyeglasses, Premium Eyeglasses, Sunglasses, Power Sunglasses, Contact Lenses. For kids, they sell only Eyeglasses, Sunglasses, and Accessories.Every now and then you will see deals and discounts on all these categories. Also, it keeps on launching Promotional codes, sent via email newsletter or directly displayed on its website for grabbing discounts.
All the categories mentioned cover Eyewear products from brands such as John Jacobs, Ray-Ban, Oakley, Vogue, FCUK, Carrera, Boss Orange, Marc By Marc Jacobs, Polaroid, Vintage, Tommy Hilfiger, IDEE, Gunnar, Chhota Bheem, Tag Heuer, Killer, Lee Cooper, iConnect, Cooper Vision, Lens Solution, Emporio Armani, Oxydo, Calvin Klein, Arnette, MAUI JIM, Timberland, Mexican, Panache, Fastrack, Porsche Design, Linda Farrow, Prada, Fossil,etc
Under the Tab named as "TRY", you can book a home eye checkup. Stores tab has the stores listed where in you can Physically walk in into a Lenskart franchisee store and try out the varied Eyewear available with them experience the same customer service and quality as you have on their website. Pricing ranges from Rs.345 to Rs. 30,000. This has been achieved by directly sourcing the products from Manufacturers, thus eliminating the taxing middle chain of Distributors, wholesalers, and retailers. Thus they have products at a price for every pocket. Also, they have over 80 retail stores across the country and expanding their footprint all over the country.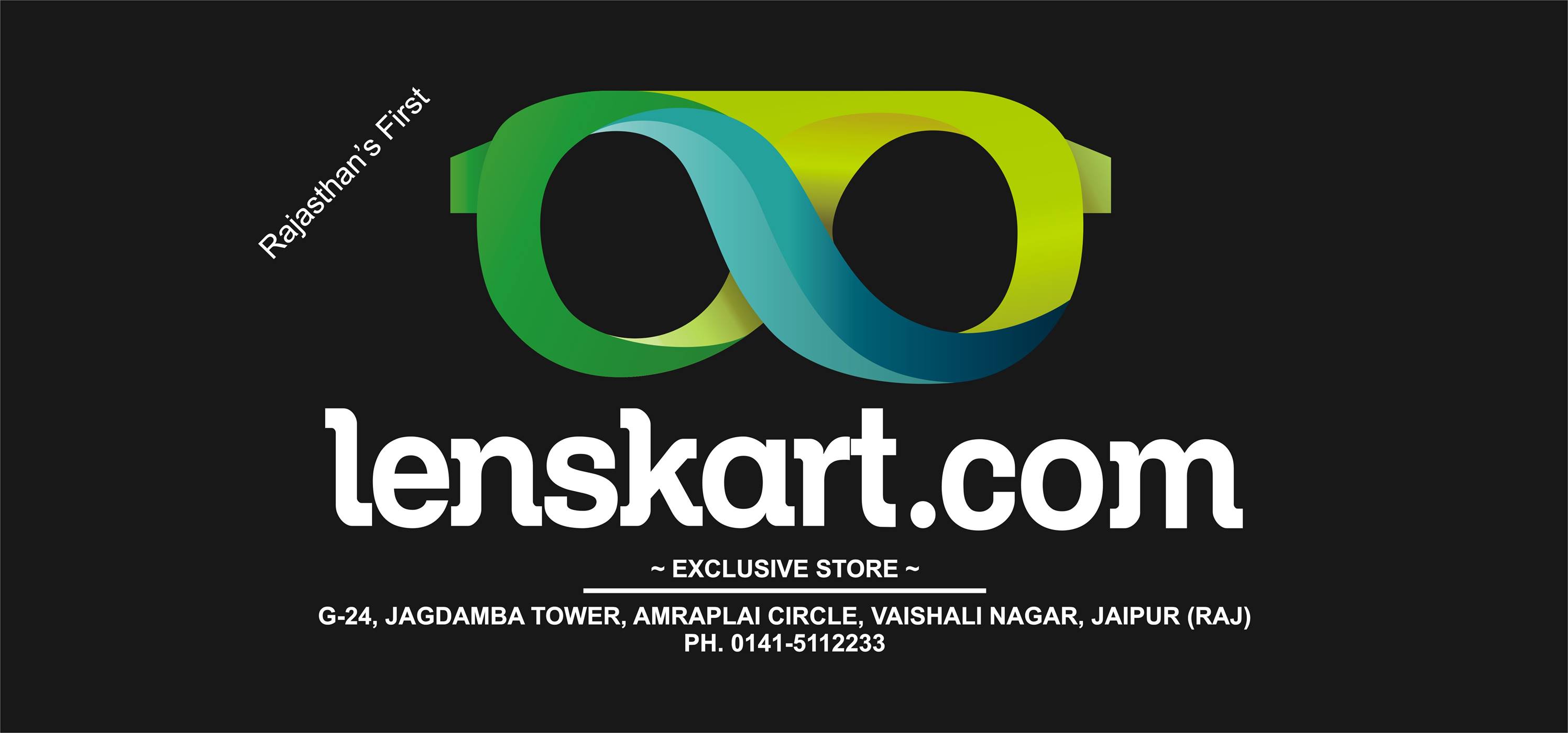 Payment Methods:
Payments via all methods are accepeted, as in Net banking, Credit card/Debit card from all Major Banks such as ICICI, HDFC, SBI, IDBI etc.. COD-Cash on Delivery is also accepted. Many times you do get Bank specific discounts as well depending on the offer decided in collaboration with the Bank.
Cancellation/Exchange/Returns Policy:
When you need help with a product, be it shopping or a concern with quality of product, you can directly call their customer service at (0) 99998-99998 or write them to [email protected]
All products - frame or contact lenses, come with a 1-year warranty and an Authenticity card as a certificate of quality.
Eyeglasses are a different product type. As in, Every human has a different Eye-Power. Hence every lens that is fabricated will be unique as per order and cannot be reused or exchanged like a shirt or a cell phone. Once a glass lens is ordered and then canceled after the process of cutting and finishing, it almost becomes useless.
Still, as a full-fledged system of 100% customer satisfaction, they enables you to cancel your order in following ways:
By clicking on 'Cancel my order' button beside order in 'My Account' after logging on to Lenskart online account. You will receive a call for confirmationof same.
Email

[email protected]

or call at +91-9999899998 to cancel your order.
Note that you should be receiving a confirmation mail about order cancellation after following any of the above methods of cancellation.
Return Policy:
Lenskart has a 14 Day "No Question Ask" Return Policy. The follow strict quality and inspectional procedures where every product goes under a 3 point check. Still, if you get a product which is not as described on the website or is received in a damaged condition, then a return can be done within 14 days of delivery of the product to you.
For returning a product, you need to call the customer service helpline, 9999899998 to begin the return process. For some selected cities they have free home pick up service available for the return of a product. Once you choose the home pickup option depending on your location, within 3-5 days a return pick up will be arranged at your place. In case you home location is not within the "Free" Home pickup service boundaries, you can choose a courier service easily accessible to you and the courier charges will be reimbursed. You need to send the Item to Dealskart Online Services Pvt Ltd, D-12/2 , Industrial Area ,Okhla Phase-2, New Delhi, 110020.
Reverse Shipping charges of up to Rs.100 are reimbursed depending upon the fact that the product is received in its original condition. Once the products are received and is approved by the quality team that the product is in its original condition, refund of 100% plus the courier charge is processed and given in the form of Lenskart store credit which can be used later for a purchase on their websited. In case you need the money to be refunded to your account, you just need to call customer service or write an email.
Products such as contact lenses will be returned only if they are not worn by a user and sealed. There should be no scratches on frame or lens or damaged caused by a user. The warranty card should be kept intact as well and returned while returning an order.
Cash refund wherever applicable is done to the mode of payment that the customer has chosen at the time of payment (Credit Card/Debit Card/Netbanking). COD payment refunds are done via NEFT to customer's Bank account.
Product Delivery Times:
Once an order is placed, Lenskart has two phases of product delivery:
Dispatch.
Delivery time.
Now Delivery time is within 2-5 Business days depending on your location.
Dispatch times, however, are longer due to the fact that all the products undergo rigorous testing and quality checks by automated machines and if any manufacturing defect is found, the particular product is discarded and a new product is allocated for you.
Eyewear products along with their dispatch and delivery times are mentioned in the below table as mentioned on the wesbite.
Category
Type
Order Placement
Delivery Time
Eye Glasses
Single Vision, Zero Power, and Lens only orders
5-7 business days (10-12 days for Tokai lenses)
2-5 days from (depending on location) dispatch
Bifocal and progressive
10-12 business days
Sun
Normal and Power sun- glasses
5-7 business days
Contact Lenses
Contact lenses (SPH)
5-7 business days
Complex contact lenses (Toric, Plus power, multi focal, etc.)
5-7 business days (upto 60 days for high cylinder toric contacts)

Free Home Trial

Try Before You Buy up to 5 frames
5-7 business days
Conclusion:
Exploring into a territory which was previously unexplored and hardly has any competitors, Lenskart has created a niche business for itself. Offering Eyewear products at cost effective prices and on par with international brands along with products listed from those International Brands as well, It has definitely reached top of the chain of Eyewear business as of now and is strongly holding its top position in the market, though it still has lot to explore and deliver, as Online Eyewear industry is yet to reach operations and delivery scale as other E-commerce businesses.
Recent Comments
Customer Comments