kitchensofindia
Found 1 coupon to get discounts on kitchensofindia
More Info About kitchensofindia Coupons, Vouchers and Deals
Flavors from All Over India:
Good, authentic Indian cuisine is hard to come by in a convenient package. Some ready-to-eat meals contain so many preservatives that the flavors are lost. Kitchens Of India offers their customers the chance to experience authentic Indian Cuisine from the comfort of their home without any preservatives at all. Owned by ITC, one of India's top companies, Kitchens Of India has made it their mission to bring the great Indian flavors found in ITC's many restaurants right to your door. They offer cuisines like:
Bukhara
Dakshin
Gharana
Dum Pukht
Each style of Indian cuisine having its own origin and flavor is perfectly captured by the Master Chefs at Kitchens Of India and translated to their 'keep fresh' packs to be conveniently ordered online and shipped to their customers.
Shipping Quality Indian Cuisine
Indian Cuisine is an art form that should not be undertaken lightly. From the bold flavors to the delicate spice combinations that ignite the palate, Indian food, done correctly, can make the soul sing. That is why Kitchens of India has put in copious amounts of effort to make sure this quality of flavor built into the traditional recipes of Indian cuisine never becomes lost when being shipped to their many customers around the world. Kitchens of India offers ready-to-eat meals delivered in military grade packaging, ready-to-cook meals that can go from the kitchen to the table in no time, and the delicious flavors of their conserves and chutneys. All this is sent to your door without the use of preservatives. If that doesn't make you want to order now, then Zifup may be able to convince you with the discounts we have available for Kitchens of India meals.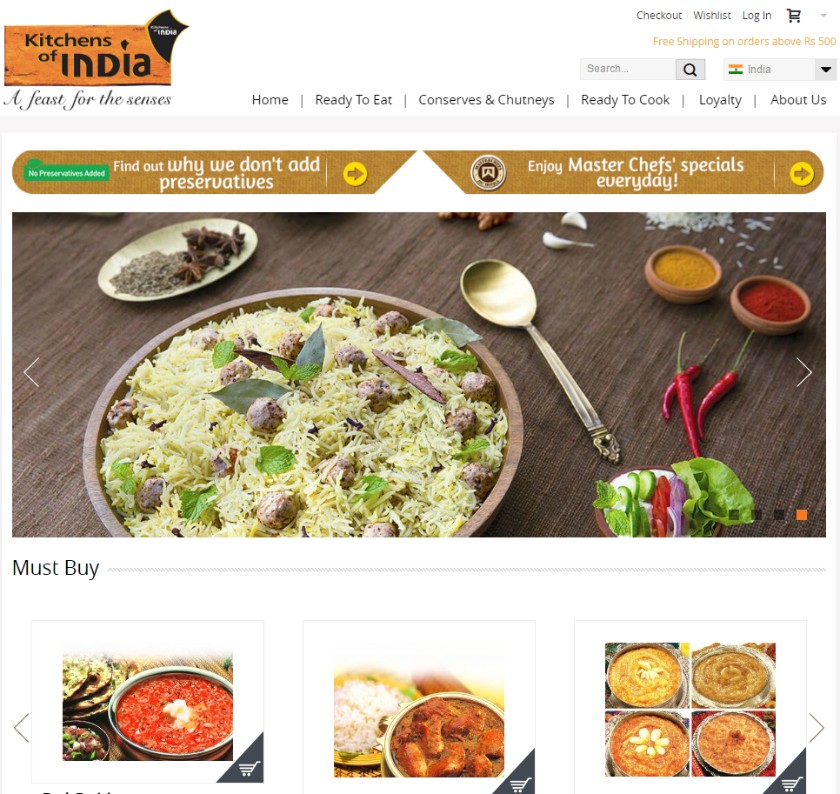 Saving on the First Bite
Even with the Master Chefs at Kitchens of India engineering these dishes, many customers will still be skeptical about having food shipped to their door, especially if they haven't experienced the taste of it for themselves first. That's where the discounts offered on Zifup can come in handy. If you're a new customer you can experience the authentic taste of Kitchens of India at discounts of up to 25% off and you can even get free shipping. However, these deals aren't just for the skeptics, anyone visiting the Zifup site can take part in these coupons and save big on the Kitchens of India website.
Big Flavors, Big Savings
Kitchens of India was made by the desire to bring quality Indian cuisine to the world. Their website isn't just offering any online food delivery service, they are offering a taste of genuine Indian heritage delivered straight to your door. Shipped in the highest quality packaging with natural oils and salts to eliminate the need for preservatives so that the food can stay true to the bold flavors of India. We are happy to help you get these flavors into your home at a discount. Just visit our website and see how much you can save on Kitchens of India cuisine.
Recent Comments
Customer Comments