More Info about Lingerie offers
Look Sexy While Saving with Lingerie Coupons
Do you need to upgrade your lingerie collection? Are some of those lace camisoles looking frayed, the bras a little lumpy, your panties sagging from being worn? You don't even have to have all that sexy lingerie for a man — it just feels good to know you look good. That extra confidence can put a pep in your step, and make you hold your head a little higher while you're at work or out on the town. If you desire to bring some excitement to your life and to your lingerie drawer, then consider shopping with Zifup.com. We can match you with savings so that you can get back to your sexy self without emptying your bank in the process.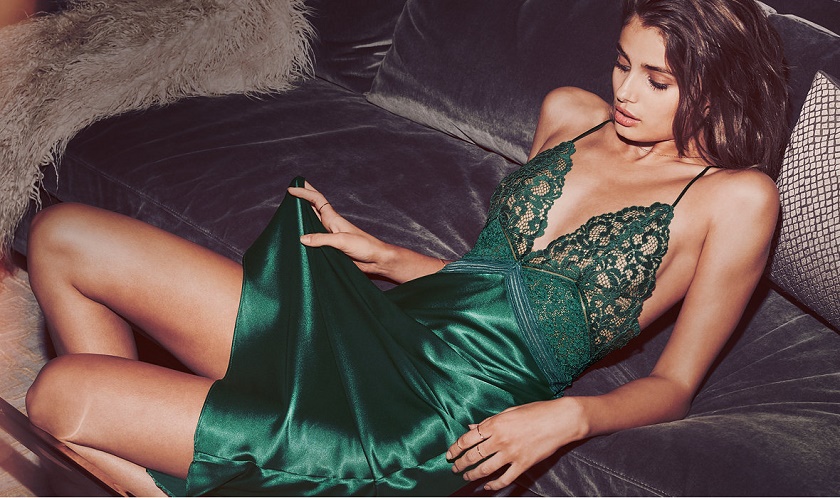 Pretty Little Savings (and Some Huge Ones!)
Zifup.com is simple — no frills, no brow-furrowing details involved, leaving you more time to weigh all the options in lingerie. All you have to do is sit down in front of the computer in your satin kimono robe (which if you don't have one, you can also purchase using our coupons), then relax, maybe sip a cup of tea or a glass of apple juice, and scroll through the pages of savings. The coupons are organized by savings, which are sometimes as much as 80%. Yes, you read that right. That's not just the juice going to your head. You can save 80% (or more), so you can truly indulge and revitalize your lingerie wardrobe.
Savings Almost as Sexy as the Lingerie (and YOU)
We consolidate the abundant savings from multiple retailers, each one offering saving opportunities on their lingerie collections. With all of the coupons in one place, you can spend more time deciding whether you need (or want) that satin push-up bra or the no-underwire au naturel lace number, or debating whether you want to go with a sheer camisole and panty set or get in touch with your wild side with the matching bra, panty, and garter set. Maybe you want it all. There's also the lingerie needs for special occasions. You could light things up with a sexy bedroom rendition of Marilyn Monroe singing "Santa Baby." And New Year's Eve and Valentine's Day are also just right around the corner, perfect excuses for getting all dressed up with glamorous jewel studded bras and feeling flirty in floral lace bralettes. The lingerie coupons here also let you stock up on the necessities, like everyday-wear panties, sports bras, and shapewear. And it's such a relief because Zifup.com has offers on trusted brand names, such as:
Amante
Clovia
Hanes
Marks and Spencer
Zivame and more!
From the Bedroom and Beyond!
It's not just lingerie promo codes that Zifup.com has in savings; although that is definitely one of many perks. After all, lingerie shopping can be really expensive. But we are constantly adding new deals, and vouchers and discount codes on other items for your home and family. By regularly visiting this website, you can get to save and stock up for all aspects of your life. But first, indulge yourself and check out the lingerie coupons. You deserve it!