Board Games and Toys
Top 100 coupons and discounts for Board Games and Toys
More Info about Board Games and Toys offers
Redeem free coupon codes for kids toys and board games. Fun toys for playing are best gifting ideas for children and toddlers. Discount coupons include voucher codes for leading online kids stores like Firstcry and Babyoye. Buy branded toys of Funskool, Fab n Funky, Fisher Price, Barbie, Hotwheels, Simba, Little Tikes, Lego and Wild Republic.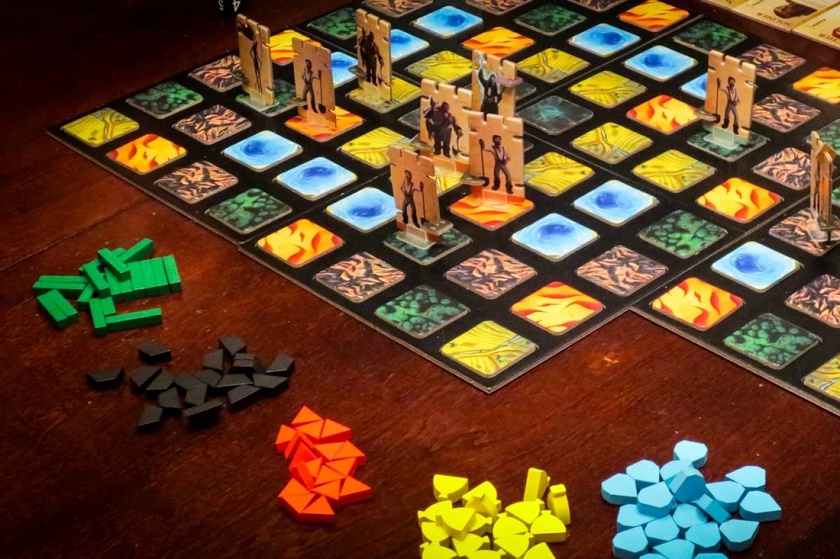 Promotional codes for discounts on board games and toys can get you safe and high-quality toys at cheapest prices. Toys are first few external items which child examines and try to learn behavior of. They must be safe because they must not be a reason for child's choking and injury. They must be enjoyable to keep child engrossed while you take care of your routine. They must be full of learning because they play role in child's self-learning. Stores on Zifup.com offer all right from educational games to pretend toys which kids use to get into various roles. If this classification wasn't good, they offer a separate section of toys for boys such as remote controlled cars and guns and dolls and dollhouses for girls, further classified on the basis of age groups.
Shopping for toys online gives a wider option to choose from and better prices as most products are directly shipped from manufacturers. Buying branded products also confirms that toys are not made of dangerous/poisonous materials and are safe for baby and kids usage. And brand in no ways means higher price, because of Zifup.com is always there for your saving needs. So keep shopping, keep saving and make your little one smile.
Invest in Family Fun
When picking out presents for kids around holidays and birthdays, you can't go wrong with a fun board game or cool new toy. For the past several years, there has been a boom in the toy and board game industry with many fun new games and gadgets available for youngsters to play with. But kids aren't the only ones who can take advantage of these novelties in entertainment, in fact, many companies now offer board games targeted towards adults that offer fun mental challenges that are great for parties or just personal brain teasers.
Seeing the excitement on the face of a child when they receive a new toy that they have been longing for, is a truly priceless moment. Unfortunately however, games and toy don't always come cheap. To help make these entertaining items more affordable, however, we offer discounts and promotions so that you can invest in fun—both for kids and the whole family.
A Thriving Industry
The toy industry is one of the most profitable retail industries worldwide. Each year countless new toys and games are created and advertised to kids, giving them something to put on their wish lists. Not to mention, technological advancements have brought many innovations to playtime and gaming, with video games, educational models, and other electronic toys revolutionising the way our kids play.
Adult board games have also seen a recent spike in popularity, with many fun trivia games, card games, and party games that bring friend and family members together for nights of fun and laughter.
While games and toys are often sold by brand name stores at exuberant profit margins, we strive to make these desirable items as affordable as possible with our high valued discounts and promotional coupons.
Money Saving Deals on Priceless Entertainment
We pride ourselves in helping consumers purchase items that they will use to make priceless memories. Whether it's enjoying playtime with your young children or having a family game night with older kids and adults, these are moments that you will cherish for years to come. Plus one of the greatest things about board games and toys is that they can be used again and again making them a valuable entertainment investment for years to come.
To match you with the best prices on board games and toys, we offer discounts and promotions for a variety of stores, including both top named retailers and smaller vendors. Our discounts range from special prices, to percentage discounts, free shipping, and other special promotions.
In order to give our customers a wide range of vendors to choose from, we have reach out to some of the top sellers for this category in the industry. Some of the most popular shops that we offer savings for include:
Amazon
Hallmark
eBay
FirstCry
ShopClues
Games XS
GAMES The Shop
iKen Store and many more!
We also partner with smaller, verified shops and online vendors to ensure that you are getting the best deal available. Browse through our available coupons for unbeatable savings on board games and toys!