Baby Care
Top 100 coupons and discounts for Baby Care
More Info about Baby Care offers
Oh Baby! Save Big on Baby Care Items
Hello parents! Congratulations on your new baby—whether you're a new parent or already the proud of parent of a few kiddos, this must be an exciting (and exhausting) time for you. Not to burst your bubble, but raising a baby can be quite expensive. According to recent data, raising a child can cost approximately ₹881102.37 per year. For most, that is not an insignificant amount of money. So what to do if you want to save money and still afford quality products in baby care? Here at Zifup.com, we've got you covered. From diapers and clothes to feeding and nursing apparatuses, we have discounts on baby care items that can save you hundreds!
A Website that Cares about Customer Accessibility
We know that you have enough to do right now, between soothing your precious baby's cries, to changing diapers, and providing the best all-around care you possibly can provide. So why worry about whether or not you're getting the most for your money or finding the best deals of the day? We take care of all that for you so you can attend to your baby's needs, and we make it simple. All you have to do is check out the coupons here, choose the right category—such as baby care—and from there, we will pull up pages of baby care coupons for you to peruse.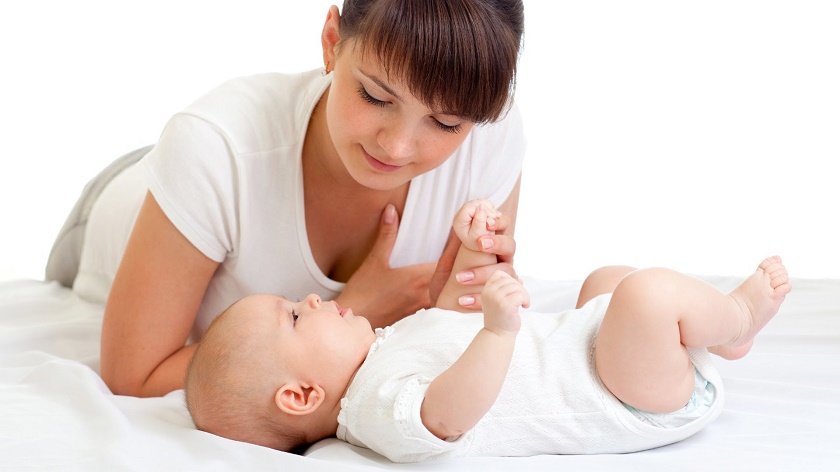 Save on Brand Name Baby Care Items—Your Baby Deserves Top of the Line!
While finding you vouchers for baby care items, we can also assure you that there are plenty of deals to be discovered for top of the line, brand name products. Do you need baby clothes for the changing seasons? Browse through hundreds of choices from brand names such Carter's, Baby Hug, Toffy House, FS Mini Klub, Mothercare, Disney by Babyhug, Tango and more. Many of the brand names also offer adorable cartoon themed options, such as Finding Dory, Disney, Flight Deck, and Pokémon, amongst others. Baby clothes range from onesies and rompers, to cute little frocks, tops, tees, pajamas, leggings, sweaters, socks—the list and the savings go on and on.
When it comes to feeding your baby, we have the supplies you need, from bibs and hankies to nursing and feeding apparatuses, formula and supplements, and bottles and bottle sterilization systems. As your baby starts getting up into 3 to 6 months, or 6 to 12 months, we also have deals for sippers, cups, teethers, and soothers.
In addition, we get you discounts for diapers and nappies—from top selling brands like Huggies, Pampers, Johnson and Johnson, Libero, Mamy Poko and more—as well as wipes, diaper rash creams, diaper bags, potty seats and chairs.
Get heavy discounts on baby hair and skin care, feeding, nursery and safety products on India's leading baby care websites using our well-researched coupon codes. Your baby deserves the best, shop online and save time which you can spend with your cute companions. Also, voucher codes can get you more at a lesser price than what you would usually pay, this ensures better quality products at same or better pricing.
Baby's health and skin are sensitive and doctors suggest only well-recognized products for them. Stores listed on Zifup.com provide all popular brands with skin and hair care products like Bathing Accessories, Soaps, Shampoos & Body Wash, Lotions, Oils & Powders, Baby Creams and Ointments, Grooming and Bath Toys. Further, because their outside defenses are still soft and can easily be harmed by sharp and hard objects their safety is guaranteed with products like Oral Care, Health Accessories, Safety Accessories, Medicine & Thermometers, Cleaners & Detergents and Baby Pacifiers. For those who trouble their guardians in feeding Teethers & Soothers, Bottles & Accessories, Bottle Cleaning & Sterilisation, Sippers & Cups, Dishes & Utensils, Bibs and Hanky, Formula and Supplements are something to look into.
Baby Care is a vast category which covers every activity baby does in 24 hours. It makes mother's / guardian's life easier by providing necessary tools and equipment. So love your babies and never let price be any constraint. Shopping through Zifup.com will never make you regret.
Zifup.com for Your Baby and More
We also have baby care coupons for blankets, bath time toys, and more. Consider looking through other categories, including baby gear (for cribs, strollers, etc.), as well as men's and women's apparel, kids fashion, and much more. We are devoted to finding you discounts for your whole family so you can save for what really matters in life!