Both Amazon and AliExpress are absolute giants in the e-commerce market. Billions of people purchase products from these websites that have dominated online shopping and now rule the industry. If you need something fast at affordable prices, chances are you will check Amazon or AliExpress first.
Amazon climbed its way to the top by offering its customers a huge variety of products, usually delivered in two business days which made online shopping more accessible than ever before. On the other hand, AliExpress became an interesting alternative for European and American companies. Shipping from China got easier, faster, and cheaper, and products that can be found on the website are usually very attractive in terms of price.
The companies already offer affordable products, but there are some ways to save even more money when shopping on Amazon or AliExpress. Here are our favorite tips and tricks to get the best deals in the world!
How To Save Money When Shopping on AliExpress
Look for interesting discounts and offers. If you want to save some money while shopping, AliExpress is a relatively easy place to do so. Many sellers offer promotions and discounts on their products, so you can find exciting deals if you're looking carefully enough. There are also special occasions, like Black Friday, during which many products are discounted, so you can plan your shopping to maximize your savings.
Use Aliexpress coupons! Promo codes are a great way to save money with barely any effort. It's especially easy with Zifup, which collects and shares coupons for many brands and services, including AliExpress. You don't have to spend your time scouring the internet to find the best AliExpress deals! We've got you covered. Visit our website whenever you want to purchase something from AliExpress and save tons without even trying!
Shop through the AliExpress app. One of the best ways to get affordable deals is to shop on a mobile device through the AliExpress app. The company wants to promote a more independent shopping experience with their app, which is why they offer many interesting discounts available only for app users. You can save anywhere from 5% to 10% on various products compared to the shopping done through the desktop version of a site.
Compare the prices. One thing that is very advantageous for AliExpress shoppers is that they have hundreds and thousands of sellers to choose from. Finding more attractive offers is easier. All it takes is some time and patience.
Look for freebies. Freebies are items you can get for free in exchange for a review. You can take part in this program through the app by going to the Freebies & Reviews section. You can select up to 2 items per day, and if you get chosen, you will receive a product for free in exchange for a written review! This is one of the ways that require some hassle, and you can't be sure if you'll be picked to get a freebie, but it might be something worth trying.
Collect the coins. Again, with the AliExpress app, you can save more, for example, by collecting coins. To collect them, you have to accomplish some daily tasks that require daily check-ins. If you don't miss a day, you'll have a chance to win up to 16 coins! And these coins can help you buy products cheaper.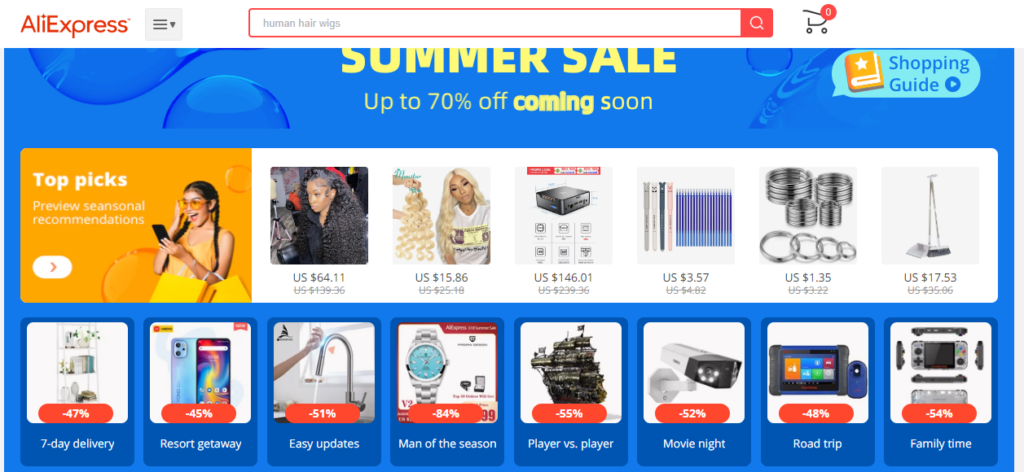 As you can see, there are quite many ways to be smart and make some additional savings in your budget when buying on AliExpress.
How To Catch the Best Deals on Amazon
Some of the ways we presented with AliExpress can also be applied when you're shopping with Amazon. But there are some unique ways to save money on Amazon too. What works the best?
Sign up for Amazon Prime. Amazon Prime is a subscription for Amazon that gives you many perks, interesting discounts included. You can save on deliveries that are usually free, you get access to Prime Video and Prime Music, and you can benefit from special deals only for Amazon Prime subscribers.
Pay attention to the Lightning Deals. Many interesting items may be temporarily priced cheaper with the Lightning Deals. These tend to sell out quickly, but you can join the Lightning Deal Waiting List if your product sold out or the deal expired before you could make a purchase.
Benefit from the Subscribe and Save program. This is Amazon's subscription program that allows you to benefit from automatic deliveries on your favorite products. It gives you free shipping, and you can save up to 15% on products you buy regularly.
Delay your order. This is an interesting option if you want to get rewards with minimal effort. When placing your order, you can choose the no-rush shipping option, which means your items will usually be delivered within six business days. You will receive rewards from Amazon that you can use when making another purchase.
Check Today's Deals. Many discounted products are in this category on the Amazon website. If you're casually browsing the site in search of something interesting, this is the first place you should visit.
Use Amazon coupons! It's an easy way to buy with no regrets, as you're getting the best deal possible. Many excellent Amazon coupons are available on our website, so check now which items you can buy using promo codes!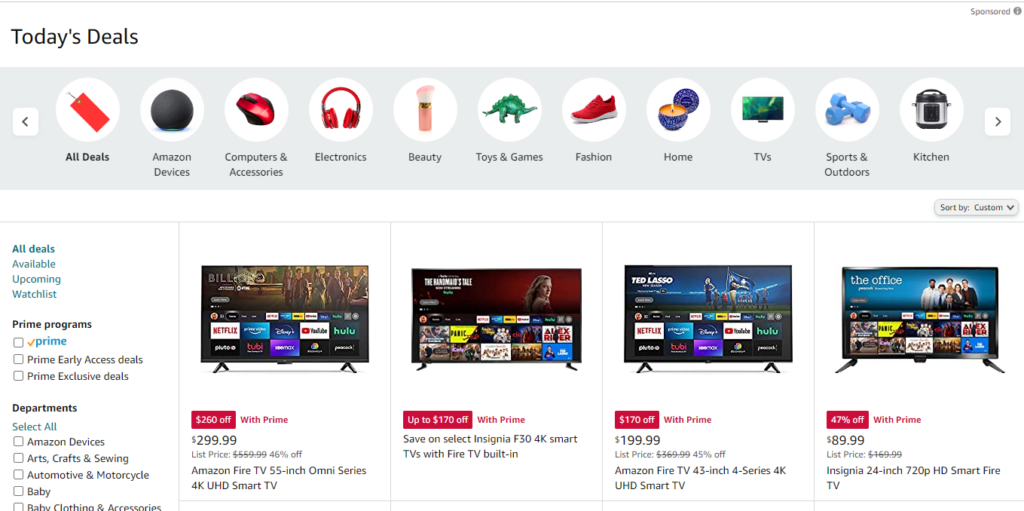 Save Up with Zifup
Saving money can be fun and easy – all you need is a good partner that will get most of the work done for you. That's exactly who we are1 Zifup offers thousands of promo codes for many brands and services, all in one place. You're not only saving money but time, as you're not forced to look for the codes yourself.
Find the most affordable deals and enjoy shopping on AliExpress and Amazon. Now it's easier than ever before.