If someone asked you, "What are the most popular sportswear brands in the world?" you would undoubtedly include the German sportswear maker Adidas on the list.
Catch some interesting facts about Adidas:
Adidas was the first brand to introduce a microchip into the design of their sneakers, with the help of which athletes could check such things as the number of calories they burned.
Once in Boston, there was a park known as "Adidas Park," where one could enter wearing Adidas brand sneakers exclusively. If someone dared step into the park wearing Puma or Nikes, they were at the risk of getting the shoes snatched and hung on the park's "tree of shame."
This iconic brand is a parent company of Reebok, Rockport, and Taylor Made.
Three Stripes are the most recognizable element of the brand, but Adidas originally put them there for stability, not style.
The iconic sportswear can boast of its incredible collaborations. They include Beyoncé, Disney, Karlie Kloss, Lego, Pharrell Williams, Star Wars, etc.
If you still haven't chosen your sports wardrobe, we are here to help you. Dive into ten must-have Adidas items with us!
Iconic Stan Smith Shoes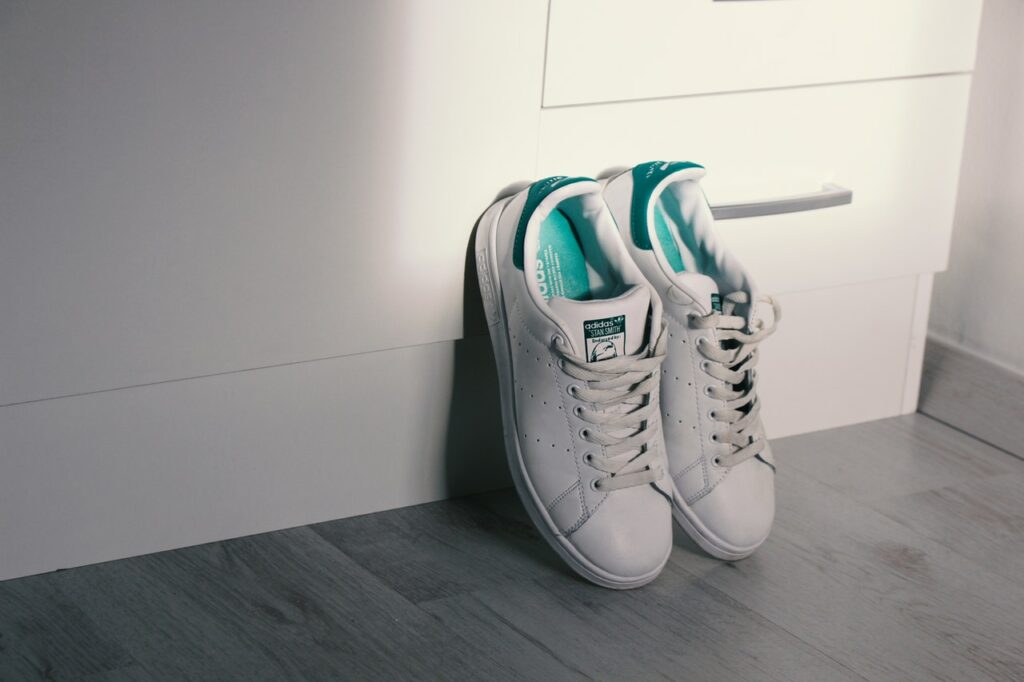 The iconic, minimalist Stan Smith pair of sneakers is one of the favorites among Adidas fans. The reason is simple: these shoes are affordable, comfortable, and versatile (you can pick up any style among 35 possible variants).
What is more, Adidas takes care of the environment. That's why it used a series of high-performance recycled materials, Primegreen, to upgrade the new version.
Adidas Superstar Shoes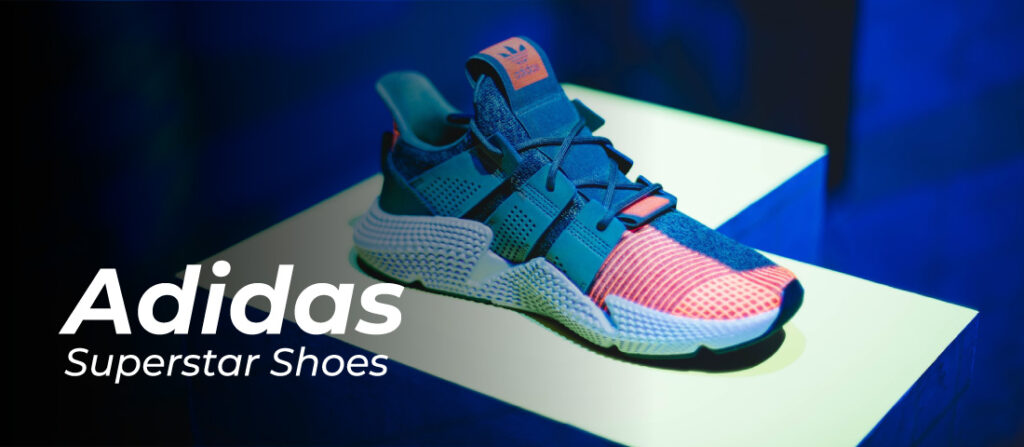 A pair of Adidas Superstar shoes is something that defines the brand.
Born in the '70s as sneakers for intense basketball games, they became a timeless phenomenon. If you want to feel confident, whether walking in the streets, partying at the festivals, or dancing hip-hop, these shoes are must-haves.
By the way, don't drag your feet and purchase your favorite Adidas shoes with the Lucky Size Sale of up to 60% off Adidas Sports Footwear.
Adidas Relaxed Strap-Back Hat
Imagine you are going to the grocery store in the hot sunny weather. The Relaxed Strap-Back Hat is something that you definitely need to make the trip comfortable. This reliable cap with the iconic Adidas Trefoil logo is a budget-friendly item that you can put on anywhere. Made of washed canvas, the hat is available in black, white, and light pink. Moreover, it has an adjustable back strap so you can personalize the fit.
Tiro 21 Track Pants
Why choose Tiro 21 Track Pants? First of all, they are completely made with recycled materials. Secondly, the pants are moisture-absorbing, which ensures you stay dry in any situation. Finally, ankle zips allow you to pull these pants over sneakers. Enjoy this sportswear item both on the pitch and as a streetwear staple.
Adicolor Classics Primeblue SST Track Jacket
This must be a perfect match for your Tiro 21 Track Pants. Can you believe that this model of Adidas jacket is more than 50 years old? Adicolor Classics Primeblue SST Track Jacket is one more timeless item that boasts the iconic 3 Stripe signature. The jacket is extremely comfortable. Besides, it's made from Parley Ocean Plastic yarn, which makes it environmentally friendly. Whether you are an athlete or a party animal, this is one more must-have in your wardrobe.
Adicolor Classic Festival Bag
Adicolor Classic Festival Bag is a bestseller among all the bags. It is versatile, convenient, and environmentally friendly as well. This bag is about recycled materials and at least 60% recycled content. Owning this item, you will get your groove without worrying about your essentials. Moreover, you may carry it both as a clutch and a crossbody bag, as its webbing strap easily clips on and off.
Essentials French Terry Big Logo Hoodie
Thanks to French terry fabric, this Adidas hoodie is more than your average sweatshirt. When owning this hoodie, you will have the most comfortable item in your closet. The soft feeling will embrace you all day, and you couldn't help buying all three variants: heather gray, navy, and bold blue. This must-have is all about physical comfort, great mental state, and style.
Own The Run Long Sleeve Tee
The long Sleeve Tee is a perfect Adidas item for stylish street-style combinations and comfortable running in cool weather. This breathable tee will complete your minimalistic look, and a tempo run. Just throw it on and be sure that you will stay cool and dry!
Make sure you check out these Adidas coupons, vouchers, and deals with the help of which you will be able to buy your favorite Adidas items at a low price. Try them out!
A Pack of Superlite No-Show Socks
For many people, especially sportsmen, the right choice of socks plays a key role in a good workout. Nobody wants to have this unpleasant feeling of sweaty feet while training. We definitely recommend you purchase these socks. The benefits are countless: they won't slide off your feet, the socks are of great quality, and they are made of a moisture-wicking fabric that is thin and light.
Ultraboost 4.0 DNA Shoes
These trainers are the dream of every eager runner. First of all, their Boost midsole is a benchmark of comfort. Secondly, a soft knit upper of Ultraboost 4.0 DNA shoes offers ventilation where you need it most. Finally, they are so lightweight that you will feel yourself flying while wearing these trainers. So, if you are into running, these amazing Adidas shoes are something that you really need!
Final Thoughts
Sport is an integral part of our lives. Adidas definitely knows of its power and necessity. Hurry up and fulfill your wardrobe with high-quality sports clothes. By using Adidas coupons and Adidas deals, you will save up to 60% on your must-haves.