Amzer's Amazing Coupons for Mobile and More
Amzer, a leading retailer of mobile phones in addition to FitZër health and fitness trackers, sync and charge cables and vehicle mounts is not offering discounts through Zifup to bring savings for customers on the go.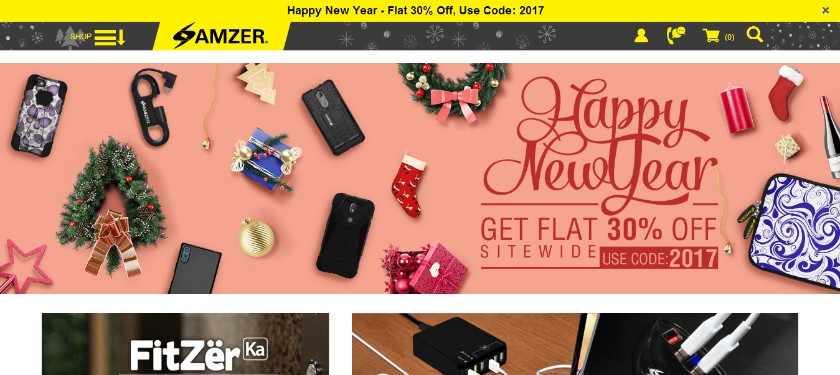 Amzer offers the newest in mobile devices from top-selling brand name mobiles such as Lenovo, Coolpad Mega, iPhone, Samsung Galaxy, Google Pixel and Xiaomi Redmi. Now they have joined forces with us to bring you Amzer coupons, which allow you the opportunity to receive fantastic offers for some of the most coveted products on the retailer's site.
Where do I find these coupons?
The Amzer coupons are offered exclusively through Zifup. Zifup is an easily navigable site that offers vouchers on thousands of items. All you have to do is search for anything that comes to mind, in this case "Amzer coupons," and the site will automatically generate all the savings that Amzer has to offer. No more scouring the web for deals. Zifup saves you time and money by bringing the offers right to your fingertips!
Amzer's Answer to Saving Customers Money
With new vouchers being uploaded constantly, it's important to keep updated by checking back regularly to the Zifup site for the latest in Amzer coupons and more.
Currently, Amzer is offering a mega discount for the FitZër health and fitness tracker. Stay in the know about your fitness by keeping track of caloric intake and burning, steps taken, distance traveled, and even your sleep patterns. With the ability to provide daily, weekly, monthly and yearly stats, you can finally gain a detailed and honest account of your fitness goals and progress. With the Amzer coupon, this FitZër health and fitness tracker is now also available at an affordable price.
Stay empowered and in charge with Amzer power solutions coupons. Stop switching between just one or two chargers to charge all the electronic gadgets in your life. Have chargers for the bedroom, living room, car, and even for everyday carry because you never know when you'll run out of charge, lose a charger, or have a friend or family member at your house who needs an extra charge. Or if you're tired of cluttering your home with cords everywhere, then go cordless and clean up your home with an Amzer wireless charging pad or Amzer wireless power bank. With Amzer coupons, you can stock up on all your charging needs without spending excessively. Other amazing innovations from Amzer include bay charge and sync cabinets that allow you to charge and sync all of your devices from smartphone to tablet to laptop.